Growth priority spreadsheet
Growth stage: 1st base, MVP
Section: 4.4 - Picking your patch
Membership required: Pro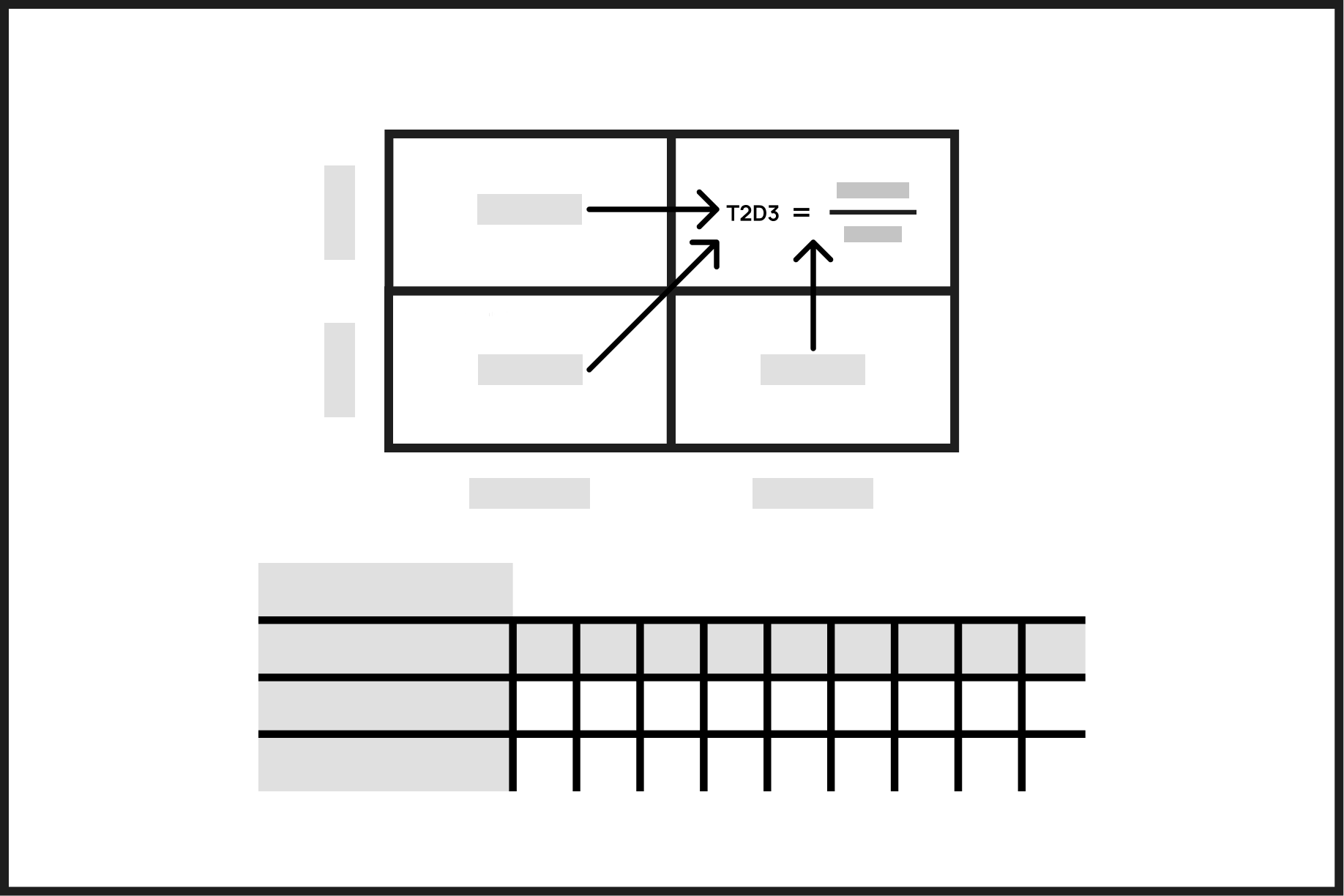 This template allows you to expand on, organize, and compare the impact of T2D3 growth levers you've identified in your Ansoff Matrix. You can tie your initiatives to your quarterly OKRs, as well as track, sort, and compare important characteristics like ARPU and opportunity cost. Use it to inform your decision on where to start.
OOPS! YOU DON'T HAVE ACCESS TO THIS RESOURCE
This tool is available for T2D3 Standard and Pro members
Get a free Standard member account by registering your book purchase. Get a Pro membership to access more exclusive content and templates.
Have a legacy account? Click here to login
On the new app? View on new app
When to use this template
Use this template after you've created your Growth matrix — when you're starting to build your go-to-market strategy.
Where the growth matrix forms the foundation for your GTM strategy, this is where you organize and plan your order of attack.