Get the MS project
While the spreadsheet contains all the information, the Microsoft Project version of the playbook has a better user experience.

If you have a Microsoft account, and access to MSFT Projects, please email Richard@t2d3.pro, and we will set you up with a guest account on our server (beta).
This template will help you create and execute on numerical targets for your T2D3 growth path. Input your business metrics and get insights on your current trajectory, and the numerical targets you'll need to hit to achieve T2D3 growth.
---
Working in tandem with the playbook, this template is the T2D3 formula at work. It takes all the elements of the formula, and lays them out so that you can plan and hit your numerical growth targets.
Where the playbook gives you a step by step guide on marketing execution, this calculator tracks your business metrics, targets, and your revenue, year after year. Inside, you can also record your specific initiatives for reducing CAC, increasing ARPU, reducing churn, and more.

...and turn it into action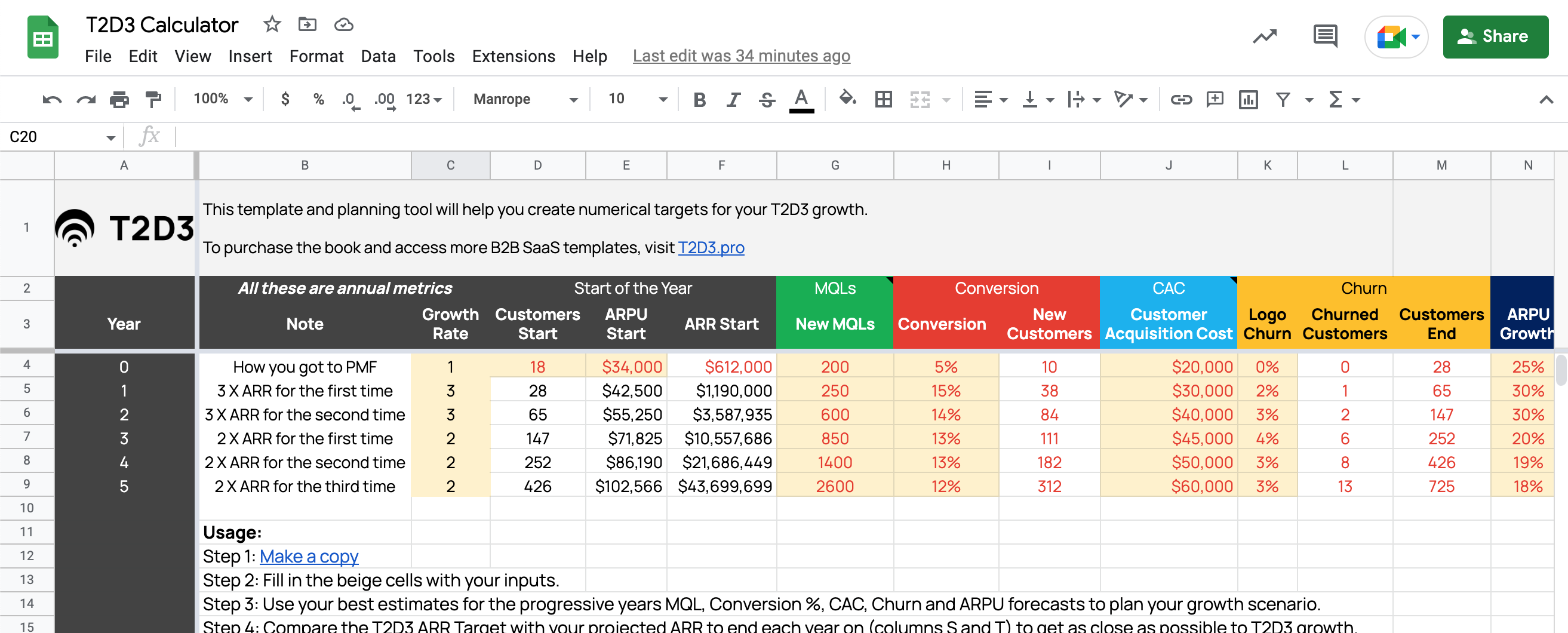 Learn more about the calculator

OOPS! YOU DON'T HAVE ACCESS TO THIS RESOURCE
This tool is available for T2D3 Standard and Pro members
Get a free Standard member account by registering your book purchase. Get a Pro membership to access more exclusive content and templates.
Have a legacy account? Click here to login
On the new app? View on new app